Get Your Windows Squeaky Clean With Our LEED-Certified Window Cleaning Accessories!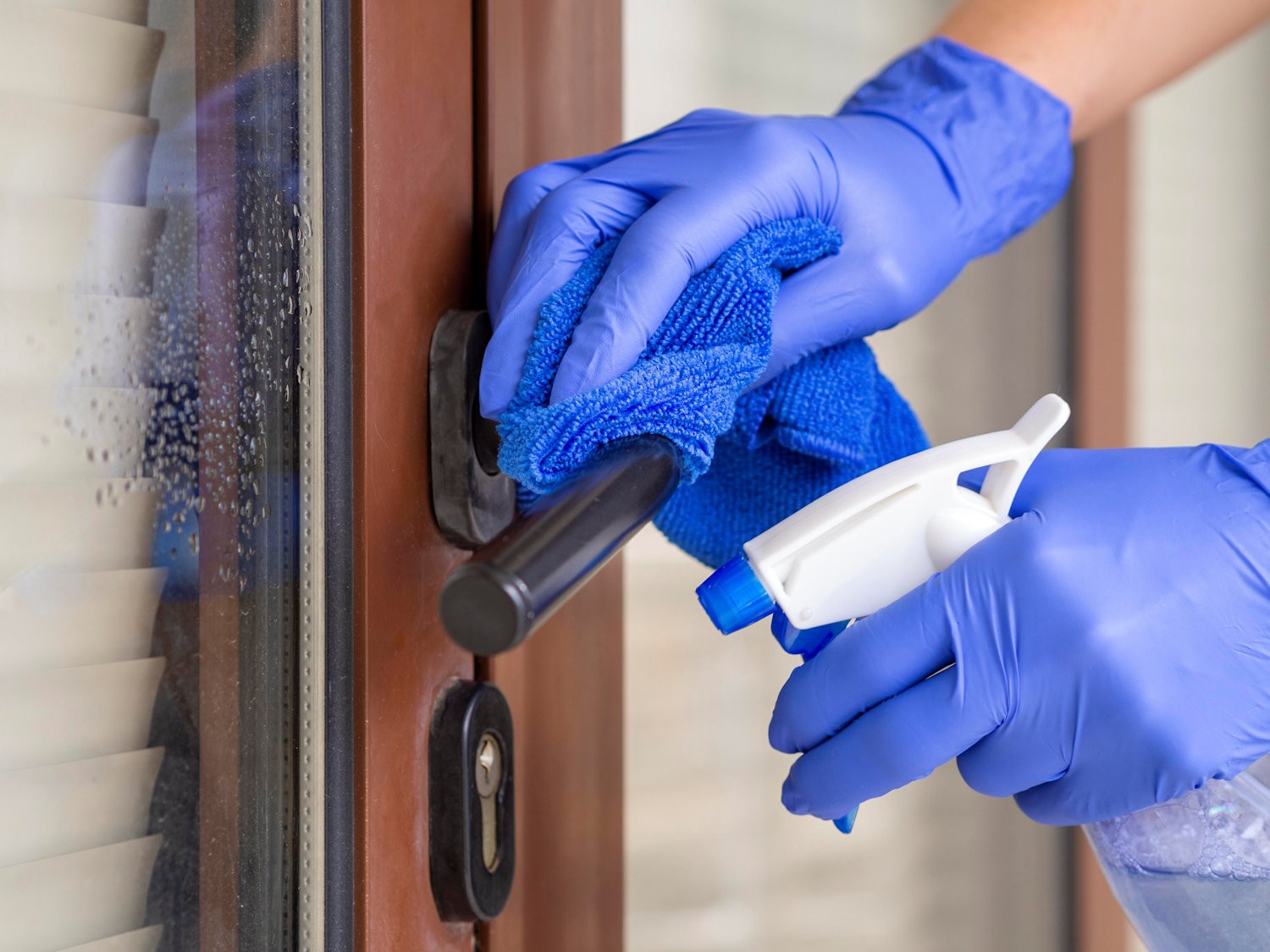 Window cleaning is an important part of keeping your building in tip-top shape. Most commercial business properties and offices have used large amounts of glass to construct their buildings. They're aesthetically pleasing and allow for more natural light to illuminate the building while boosting productivity and morale in the workplace. Despite their grand visual appearance, glass windows need a lot of maintenance and cleanliness to reduce mould growth. That's where you can supply your cleaners with exceptional window cleaning accessories to clean your glass windows efficiently without leaving any streaks behind.
At Busy Bee Sanitary Supplies, we provide small and large businesses with bulk commercial cleaning supplies to help you keep windows spotless and transparent all throughout the year. We offer affordable LEED-certified cleaning supplies with the help of our knowledgeable staff, recommending only the right solutions for your everyday needs. Contact us today to inquire about our extensive inventory and window cleaning products.
We carry a full range of superior products including a growing catalogue of Environmentally Friendly, LEED-certified products, and when combined with a highly knowledgeable staff, we are able to find the perfect product to best suit your needs. Although our customer base is led by janitorial companies, we have diversified into other areas to accommodate our customer's needs. Busy-Bee now offers several institutional programs that are designed for hotels, hospitals, schools and other large, high-traffic industries.
How Do I Clean My Windows If I Can't Reach?
You may have several different options to help you reach windows to clean. In some cases, you can use a set of ladders, purchase the right equipment to reach high areas, or disassemble windows and bring them closer to you. The latter is rare in most cases, but allows for glass frames to be clean and serviced pretty easily.
Some simple-to-use and easy-to-find tools such as a flat microfibre mop can be utilized to clean reachable windows. Although it may not provide a thorough clean, it can clear away surface-level dirt and debris. It clings to the outside of a window to clear the surface while the inside fitting has a handle you can grasp, with a string attached to prevent accidents. These microfibre mops also have two parts to them, with one of them using microfibre cloths to clean both sides of the window simultaneously.
If you rely on a professional window cleaning service or have trained staff on your team to assist, they'll often use telescopic water-fed poles to reach higher windows to clean. Some of these products are expensive, but professional cleaning companies will have their own supply to use. Magnetic window cleaners and rubber squeegees can also get the job done. Each type is created to clean windows of different thicknesses and help clean exterior glass from the inside.
For higher window frames, the cleaning process involves spraying both sides of the glass with a window cleaning solution. You then move the microfibre tool at a moderate pace across the interior glass pane, using the S-technique all throughout the process. Be careful when using this tool, as doing so too quickly can cause magnets and screws to disconnect.
Ultimately, cleaning all parts of your glass windows for your commercial property can increase its curb appeal to onlookers and your clients.
How Do Clean Windows Increase My Property's Curb Appeal?
With any commercial property or large building, visual appearance is an absolute must and that includes having crystal clean windows. This will not only create a great first impression for the people that come through your door but will also preserve the value of the building itself. Additionally, clients will be able to clearly see the people that work inside your property from the outside. As such, you may get more clients to rent out any available office space you have on your property.
When a professional team of cleaners cleans every inch of your windows, they will sparkle and allow for more natural sunlight to fill your offices. Moreover, you also get rid of annoying streaks or dangerous moulds that can build up.
How Do Clean Windows Reduce The Chances For Mould Growth?
Mould and mildew can gather into large patches all over your clean glass windows. They can remain stuck there for years and are a detriment to the safety and hygiene of your workers. Cleaning these things out will take some hard work, but at Busy Bee, we have strong and effective cleaning solutions and window accessories to help you get through it. Once you've thoroughly cleaned your windows, it leaves behind a clear residue that makes it tougher for bacteria to form on them again.
Clean windows free of mould will not only benefit your workers but also visitors that enter your building, looking around the different rooms. Get the right tools and cleaning solutions for the job by contacting Busy Bee Sanitary Supplies today. Browse our extensive collection of bulk cleaning products that will help clean the windows of your commercial business property.