Improve Your Office's Sanitation With Strong Commercial Hand Sanitizers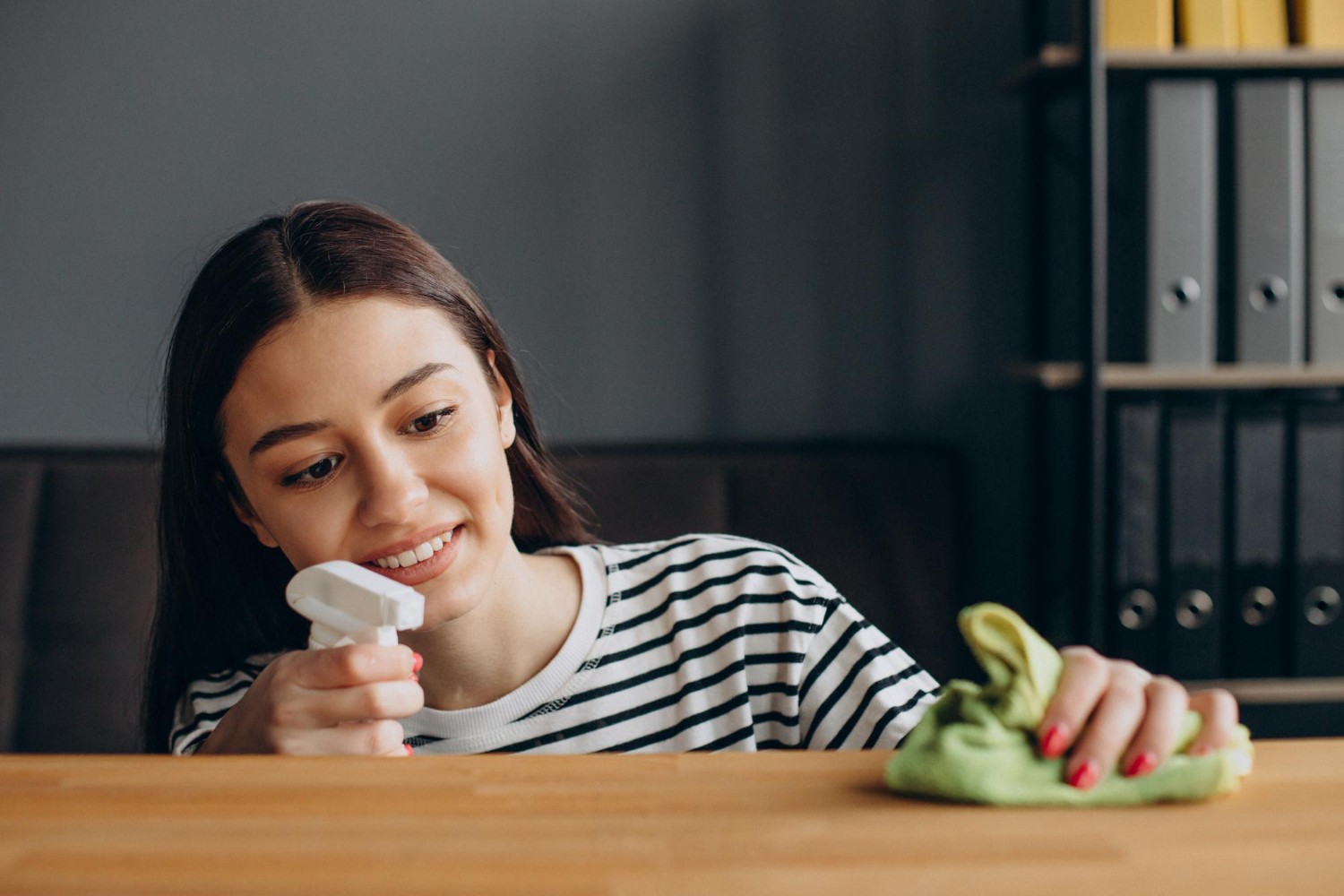 At Busy Bee Sanitary Supplies, we provide our clients with a wide collection of effective janitorial supplies to clean up any mess and keep areas consistently clean. That includes commercial hand sanitizers, which provide more coverage and accessibility than small, individual bottles around the office. To start improving your workplace's hygiene and sanitation, contact Busy Bee today to browse and purchase our extensive line of commercial hand sanitizers.
With many people coming in and out of your building, as well as active workers in their workstations, the presence of germs is apparent and can cause them to spread around through contact or by air. As such, bacteria can linger around on surfaces for a long time and can get people sick through constant exposure. To curb germs from spreading around, invest in effective bulk commercial hand sanitizers to enhance office safety and keep hands clean at all times.
Other than supplying Western Canada with sanitary supplies we also offer our customers maintenance and repair work on most types of Commercial Equipment.
What Are The Benefits Of Implementing Hand Sanitizer Dispensers?
The prime benefit of adding hand sanitizer dispensers to your workplace is that it reduces the risk of spreading germs and infections. Fewer infections mean more productive days of work and fewer sick days spread throughout your whole team. It also contributes to an overall healthier environment, wherein hand sanitization can work well in conjunction with regular hand washing.
Commercial hand sanitizers will always have the right amount of alcohol levels to effectively kill off germs. Around 60% of alcohol content in hand sanitizers can reduce around 97% of bacteria on your hands and reduce absent work days by up to 40%. Employees who regularly sanitize and keep their hands clean are less likely to get sick and can prevent serious illnesses from going around in the building.
Hand sanitizer dispensers are also really convenient for the people that need them. Placing hand sanitizer stations in hard-to-miss locations for your employees not only helps them keep their hands clean but also decreases the chance of bacteria spreading inside. Supplement your hand sanitizer dispensers with a bright wall, window, and door signs to remind people to use them and keep their hands clean.
Commercial hand sanitizers are more accessible than ever before and can come in handy in case there's no washroom nearby. More and more businesses are investing in bulk hand sanitizer solutions to ensure the health and safety of their clients and employees.
How Do I Know How Much Hand Sanitizer I Need For My Business?
How much hand sanitizer you need depends on how heavily populated your buildings are and where you may need to facilitate them. We offer commercial hand sanitizers in many different sizes and types. We recommend you evaluate the number of people using or coming in and out of your office on a daily basis. Afterwards, you can easily determine how much sanitizer you need to make sure you never run out during the busiest days.
Hand sanitizer dispensers and stations should be placed in high-traffic areas where people can take notice of them. Depending on the nature of your business, you may need a steady supply ready for your custodians in case. Have commercial hand sanitizers ready by all entrances and exits, meeting rooms, workstations, restrooms, and break rooms if possible. Having your sanitizers ready to be refilled and used at the most important times can suit the best interests of your business.
Why Should I Always Buy Hand Sanitizer In Bulk?
By buying bulk commercial hand sanitizers, you save money and time by having a great supply of cleaning tools at your disposal. If you simply run out of hand sanitizer, your janitors can easily replace it from your bulk supply. So if you're thinking of adding more hand sanitizers to your public workplace, we strongly recommend purchasing them in bulk commercial size to get the most out of your investment and improve your workplace's hygiene.
Contact Busy Bee Sanitary Supplies today to browse our extensive line of hand sanitizer liquids and janitorial tools for your daily cleaning needs. Work with us now to ensure your workplace stays safe and clean all throughout 2022!