Establish an Effortless Bathroom Cleaning Routine
Maintaining clean and sanitary bathrooms is crucial in any office environment. Implementing a simple yet effective daily cleaning routine can ensure that your bathrooms are always in top-notch condition and set high standards for all employees.

Ensuring your janitorial supplies can get the job done begins with choosing the right ones. To maintain proper hygiene and cleanliness in the office, it is essential to invest in appropriate janitorial supplies and at Busy Bee we offer only the best. Our extensive range of supplies can cater to any office size and ensure that cleaning is done properly.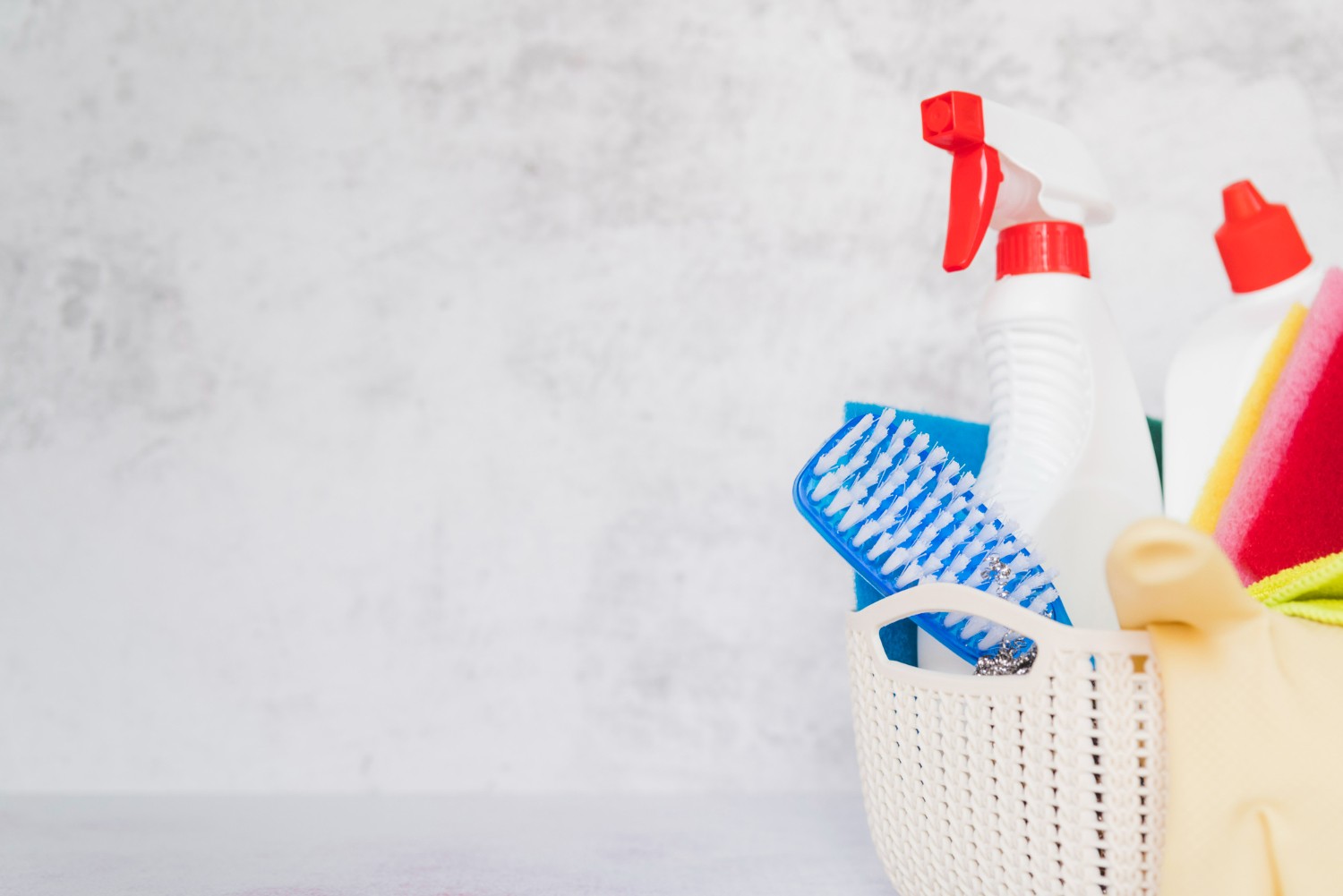 While the list of necessary supplies may vary depending on the office's size and workspace, there are some essential items that should always be in stock. For example dish soap, hand sanitizer, kitchen, glass, and window cleaners as a few. Durable garbage bags, microfiber cloths, restroom maintenance supplies,deodorizers and dispensers are some more to consider. Keep your workspace impeccably clean to prevent any bacteria from spreading.

Some that should be performed on a daily basis are disposing of garbage bags and wiping down surfaces. Thoroughly cleaning sinks, mirrors, soap dispensers, and water taps as well as scrub toilets and toilet bowls is a must. We offer all you need for an easy, thorough, and quick clean.

Kitchen Cleaning
A clean kitchen is a happy kitchen, and employees look forward to their lunch break when they can enjoy a meal in a spotless environment. Just as you wouldn't want to eat on someone else's crumbs, you wouldn't want to risk having germs on your food. Kitchens are susceptible to germs and bacteria, but with Busy Bee's help, you don't have to worry. Remember to dispose of old and smelly food items and remove expired food and drink from the refrigerators. Clean countertops after every meal and use and wash dirty dishes.

Office Cleaning
Ensuring the health and safety of employees is essential for any successful office, whether it's in a high-rise building, educational institution, or government facility. We offer a comprehensive range of commercial cleaning supplies to meet all your needs. In addition, using our janitorial supplies for your office can provide several advantages, such as reducing sick days due to fewer germs, enhancing the office's appearance to attract potential clients, saving money in the long term by ordering in bulk, and increasing productivity by providing a clean workspace.

Soap VS Sanitizer
Our high-quality supplies include all-purpose cleaning solutions, reliable equipment for floor care, and commercial hand sanitizers, which are highly effective in combating the spread of germs, viruses, and harmful bacteria. When choosing between soap and water and sanitizer, it's important to consider that soap and water clean the skin of germs and dirt, function as a 'wash off' product that requires water, and can only be used at sinks or water basins where soap and water are available. On the other hand, sanitizers effectively kill most germs and prevent additional harmful germs from inhabiting surfaces temporarily, function as a 'leave on' product that does not require additional elements, and can be used anywhere and anytime as they come packed in a container.

Proactively cleaning ourselves is essential to removing a majority of the germs and harmful bacteria that we encounter on our hands and the surfaces we touch. At Busy Bee, we offer commercial cleaning supplies in Vancouver BC, Alberta, and Manitoba to help keep your workplace safe. Hands are the most commonly used body part, making them susceptible to touching other people, surfaces, and objects. We specialize in a wide range of commercial hand sanitizers in BC to help ease the stress of the pandemic.
To stay protected during the unprecedented COVID-19 pandemic, it's important to take proactive precautions. The debate about whether thoroughly washing your hands with soap and water or using hand sanitizer to disinfect them has been ongoing since the pandemic emerged in 2020. We have compiled crucial information below to help you make an informed decision.

Since opening its doors in 1980, Busy-Bee Sanitary Supplies Inc. has been a family owned and operated business serving the Janitorial/Sanitation markets of Alberta, British Columbia, Saskatchewan and Territories.

Busy-Bee offers a full range of superior products, including environmentally friendly, LEED certified products, and a highly knowledgeable staff to assist customers in finding the perfect product to suit their needs. The company's customer base is primarily janitorial companies, but they have diversified into other areas such as hotels, hospitals, schools, and other large, high-traffic industries.