Restroom Maintenance Made Easy with Busy-Bee Sanitary Supplies
Busy-Bee Sanitary Supplies Inc. is the premier restroom maintenance company in Western Canada. We specialize in providing the necessary tools for your corporate staff and offer valuable tips to simplify and enhance the effectiveness of janitorial duties for all involved. Our comprehensive services cater to janitorial staff in various settings, including schools, hospitals, and corporate offices.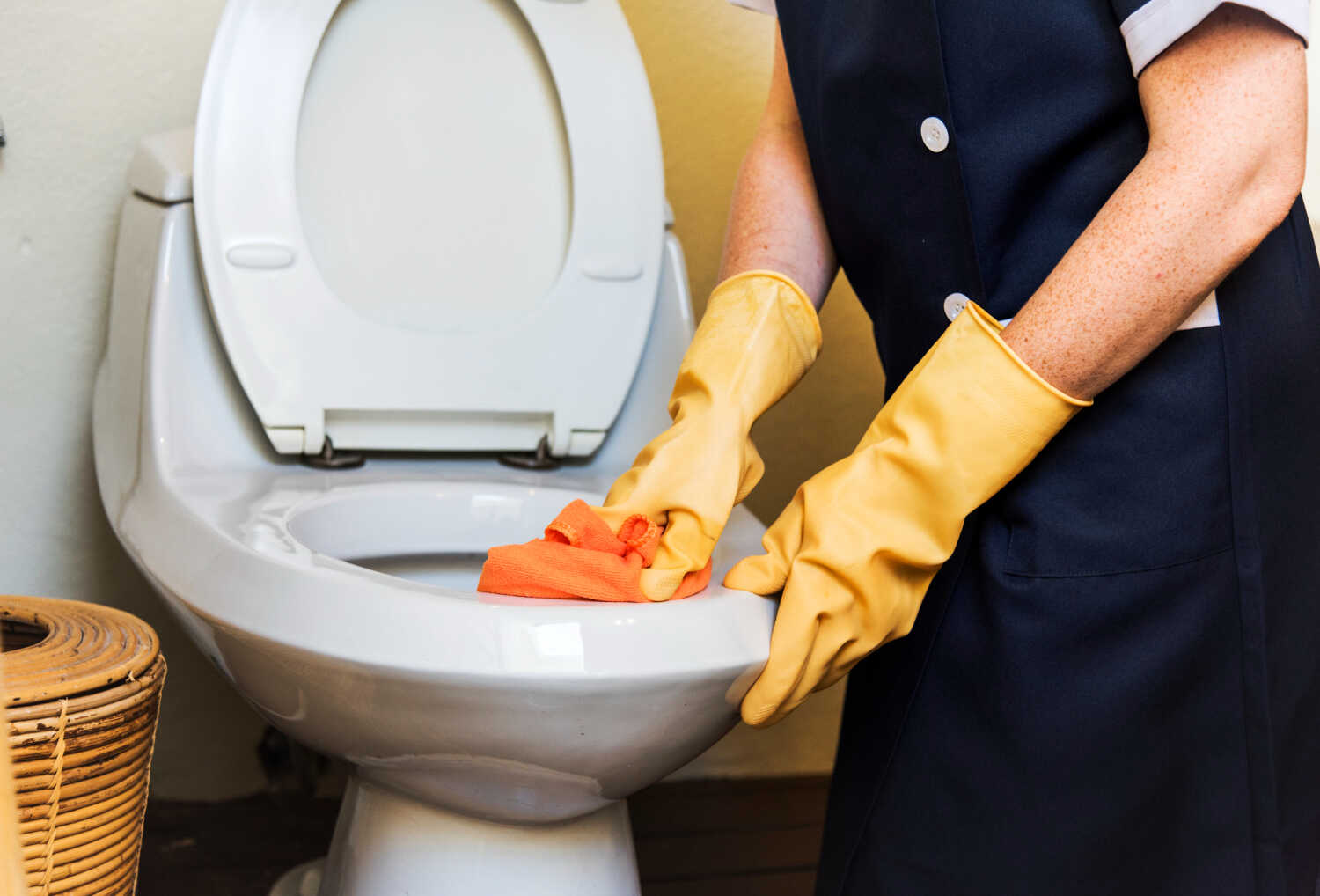 The Right Equipment Goes A Long Way
To ensure a fresh and well-maintained restroom, it is essential to have reliable and high-quality tools at your disposal. By using trusted and effective products, you can confidently tackle various cleaning tasks. These tools come in different strengths, ranging from regular to strong and even extra strong. Choosing the appropriate cleaning item, whether regular or strong, depends on the level of cleanliness or messiness in the area. For instance, toilets are a priority for janitors and can often be the messiest areas in a restroom. The goal is to provide users with a comfortable and clean experience, with cleanliness being of utmost importance.

Employing efficient bowl cleaners can effectively combat unpleasant odors and break down any residue in the toilet. These cleaners are available in liquid or powder form, allowing you to choose the option that works best for your toilet. Restroom disinfectants also play a crucial role as they not only provide a pleasant fragrance but also eliminate germs in the surrounding area. Strong bowl swabs and plungers can further assist in removing unwanted materials from toilet bowls, sparing you from witnessing unsightly sights.

In men's restrooms, the use of urinal blocks helps minimize the foul smell emanating from urinals. Furthermore, employing effective urinal screens prevents unnecessary debris from clogging the urinals. Combining these two items ensures that urinals remain clean and fresh for frequent users. With a variety of colors and scents available, you have the freedom to choose how you want the area to smell.

Maintain Freshness and Functionality
With frequent use, items in a restroom can gradually disappear, and the space can become messy if not cleaned regularly. Therefore, it is crucial to keep a sufficient stock of cleaning tools and replenish them as needed. This includes items such as paper towels, hand soap, and toilet covers. It is also important to ensure that hand dryers and baby changing tables are in proper working order, allowing individuals to utilize them when necessary.

Consistently restocking toilet paper will save you the inconvenience of having to address the issue when it runs out. If your restroom has mirrors, use clean wipes or a dry rag with disinfectant spray to ensure they remain clean and free of germs. For women's restrooms, it is essential to have an ample supply of tampons and sanitary napkins readily available for those in need. By having the right tools readily available, you can effectively maintain cleanliness in the restroom at all times. Ensuring an adequate stock of supplies benefits both you and the restroom users. Busy-Bee can make it happen.

Utilize Appropriate Signage
You have likely come across those bright yellow signs indicating "cleaning in progress" or "slippery when wet." These signs serve as a useful visual cue, informing people about ongoing cleaning activities and potential hazards to be cautious of. They keep individuals well-informed about the situation, and they also serve as a helpful reminder for other janitors when necessary.

Cleaning signs are particularly important when it comes to prioritizing people's safety. They can be placed at the entrance of public restrooms or in corresponding areas to ensure everyone is aware. By posting the appropriate signs, you not only improve the efficiency of your work but also make the day easier for others. To address the major challenges associated with maintaining restroom cleanliness, it is essential to have the appropriate sanitary supplies and a positive attitude. Adequate preparation is crucial, and you should never be intimidated by the task of cleaning up after others.

All the sanitary supplies mentioned in this article are readily available in our extensive inventory. Our product list is continuously updated, and we offer a seamless ordering process through our system. Rest assured that all our products are LEED certified and environmentally friendly, making them ideal for use in your corporate restroom. Busy-Bee Sanitary Supplies holds the leading position as the primary supplier of cleaning products in Western Canada. With multiple locations across various provinces, we encourage you to visit our homepage for detailed information on how to contact us.