The Most Reliable Janitorial Supplies to Get The Job Done Right
Cleanliness and housekeeping is an integral part of managing any business or business space, whether you are a small-time enterprise or a large commercial space with a lot of square footage to look after. Understandably, cleaning can feel like a chore even when out of work - it's a daunting prospect to imagine having to constantly tidy up and keep a large space with many moving parts in shipshape. Lucky for you, our Vancouver-based company is here to help - keeping it clean is our entire business!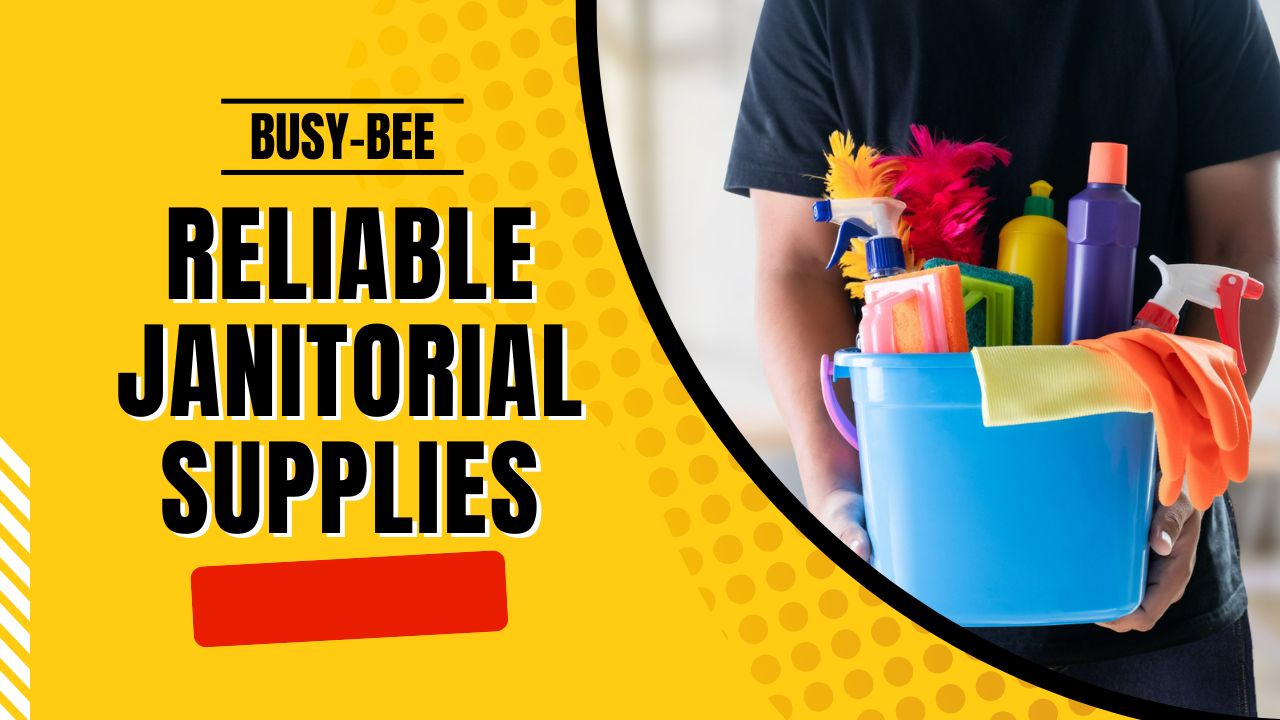 There are a lot of specific items that you may or may not need depending on the nature of your work.
However, no janitor can do without the essential basics. We offer a vast suite of high-quality janitorial implements - these are the core of our business! Cleaning chemicals, mops, and the equipment used to perform cleaning tasks are among the most basic tools in your janitorial arsenal. These are available in a number of forms depending on your requirements. Considerations to make when purchasing commercial cleaning supplies include:
• The material of the floors you're cleaning
• Whether the cleaning also involves removal of debris
• If there are any close quarters that have to be serviced
• The area you're working in is wet or dry
• If oils, compounds or chemicals are to be used
Once you have these things figured out and factored into your cleaning schedule, the rest is simply a matter of research. For instance, a mid-sized broom is larger and ideal for sweeping an open floor plan, whereas a whisk broom is small without a handle, making it ideal for tight spaces.
Busy Bee is committed to building strong relationships with property managers that align with our core values.
Our team is professionally trained on industry approved equipment and chemicals to provide you with the best consultation and advice on what you will need for your business, with the goal of meeting all your expectations. Each individual building has its own set of challenges, so being able to create and implement a game plan helps provide all parties with reassurance that all needs are met.
These practices have made Busy Bee a dependable and trustworthy partner throughout our tenure, as we implement strategies to disinfect and deep clean all touch points and hard surfaces to ensure all residents and guests are safe. We will address all your needs through our services.
Cleaning staff use several janitorial products and supplies within and around their workspaces. Regardless of whether you operate in a small space, an organizational system for industrial cleaning supplies is a must - this will help your staff quickly locate products in one place, which saves time and ensures that you have all you need.
When creating a list of janitorial products needed for your commercial facility, it is best to consider supplies that will provide an effective clean with the least amount of physical effort required to carry out the housekeeping. The right products and supplies are an ergonomic solution to daily housekeeping and provide a safe environment for staff and customers.
Busy Bee Sanitary Supplies has you covered with a wide array of commercial supplies.
We provide commercial cleaning equipment, from carpet and upholstery to care supplies in BC. All our products are priced fairly, are of high quality, and have the durability to withstand everyday use. You'll be able to uphold strict cleaning standards and maintain a hygienic environment that's safe for everyone. Not only do we service Vancouver, we also offer janitorial supplies in Edmonton and other areas in Alberta.
If you want to learn more now, call our Vancouver office at (604)-882-8711.
As more commercial business and buildings reopen, cleaning and sanitation are of the utmost importance right now. Busy Bee adheres to the highest cleaning standards and we apply these standards to the products we stock in our inventory. We have continued to grow and adapt to the changing times and are always updating our catalog on the newest and most effective tools available on the market.
We stock a variety of environmentally friendly and LEED-certified products. Our expert staff will help you source the best products suited for your needs. Our team at Busy Bee services not only janitorial companies, but other commercial institutions such as hotels, schools, hospitals, and high traffic buildings.
Our high cleaning standards are punctuated by our relentless dedication to quality service. Whenever we rent our equipment, we always have trusted technicians to help repair them if something fails to work properly. Whether it's cleaning supplies or machinery, Busy Bee has your support all throughout.
Get Top Quality Commercial Cleaning Supplies in BC, Call Busy Bee Now! 1-800-661-2035
We've got an expansive products list you can check out to see if we have what you need. If not, we'll do everything we can to help you out. Start by calling our Vancouver offices at (604)-882-8711 or email us at orderdesk@busy-bee.ca.
We have many offices across Canada and several provinces. Feel free to use this contact list to see your closest location or send us a detailed message.