Jumpstart Your Spring Cleaning Today With The Best Janitorial Supplies On The Market!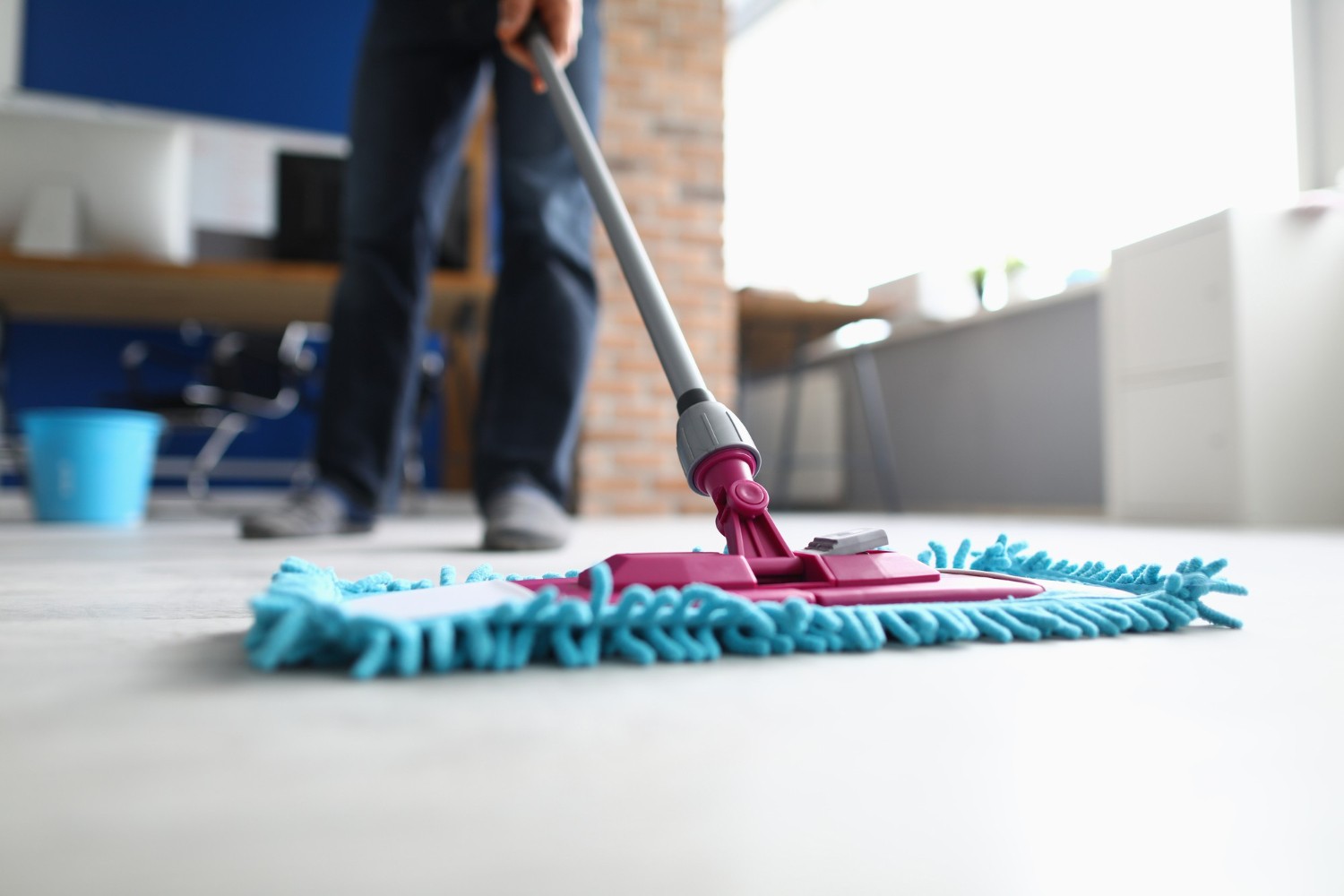 Spring is beginning to start, and many commercial buildings rely on excellent quality janitorial cleaning supplies to freshen up spaces. This is especially true for sanitizing high foot traffic areas and hard to reach corners in between. Janitors need the best janitorial supplies to, not only do their jobs properly, but also maintain a building's spotless interior appearance. Industrial strength cleaning can get your spring-cleaning done effectively daily, no matter the kind of surfaces or locations.
At Busy Bee, we provide a wide range of window cleaning accessories and eco-friendly sanitary supplies that contain no harmful chemicals while in use. We also offer cleaning equipment, accessories, and specialized equipment to help you clean and sanitize different commercial areas. We believe the start of spring is an opportune time to refresh your spaces and clear your commercial building of any harmful bacteria and germs.
If you contact our Busy Bee team now, we'll help you find and stock the right supplies for your janitorial team to use routinely. We'll provide some of our best cleaning supplies recommendations that will give you a good head start on your commercial space's spring-cleaning.
What Are Some Janitorial Supplies I Need For The Best Spring Cleaning?
Among the more common spring-cleaning supplies to consider stocking up on include fresh rubber/safety gloves, brushes, brooms, wipes, cleaner solutions, trash bags, waste management bins, and carpet and upholstery supplies among others.
If you are buying new janitorial cleaning supplies, think about how green and environmentally conscious their material is. Most commercial space managers want more eco-friendly cleaning options to promote that their business and services are eco-conscious and environmentally friendly. Examples of green cleaning supplies include foam soaps to multipurpose cleaning solutions that can clean floors, restrooms, glass, and many more surfaces.
Hand operated cleaners such as gloves, wipes, brooms, brushes and squeegees can help eliminate chemicals, grime, and germs. Our janitorial supplies provide heavy-duty, effective cleaning power that can be used for a variety of applications. You may also consider stocking up on hand wash dispensers and cleaner refills to maintain peoples' hygiene.
Spring-cleaning also calls for effective restroom cleaners within your commercial area. These places always have high traffic and your janitors need the right materials to keep it clean. Your sanitary supplies must always be stocked in your inventory and be effective at any time. In terms of items to consider purchasing, drain and sewer cleaners are some examples. Bowl and urinal cleansers should also be kept in stock to limit the spread of germs.
Carpet care products and floor cleaners will greatly help clear your floors and leave it gleaming. With the proper equipment, liquid solution, and waxing, you'll be able to keep your floors clean, durable, and prevent damages like scuff marks or water spots. You can also consider using neutral disinfectant cleaners to disinfect, sanitize, and remove any organic matter on surfaces such as ceramic or marble.
As you can tell, there are many janitorial supply options you can consider using to deliver the best spring-cleaning experience. One of them is all-purpose cleaners that are most commonly used to clean large spaces.
Why Should I Invest In All-Purpose Cleaners For My Commercial Spaces?
All-purpose cleaners are the one formula solution to help you out in a pinch and suit all your cleaning demands. By choosing the right cleaner, you can easily remove soils and greasy residue on any kind of surface. These cleaners also leave no streaks and can dry quickly on any washable surface. You can buy all-purpose cleaners in gallon containers, spray bottles, foams, and scented liquids among other applications.
All-purpose cleaners are designed to be used on any surface, providing an easy cleaning experience and keeping surfaces sanitized. There is no set list of ingredients in these cleaners, but different brands will usually consist of different materials. One brand may work better for you than the other, so feel free to experiment and use what works for you.
We highly recommend reading the label of these cleaners carefully and protecting yourself from harmful chemicals. Otherwise, consider investing in eco-friendly products that use natural ingredients and carry less risk. All-purpose cleaners have their uses and are an essential part of your cleaning supply arsenal. Let's explore how you can get a good start on your spring-cleaning today.
How Do I Get A Head Start On Spring Cleaning?
The best way to get a head start on your spring-cleaning is to plan ahead and organize all the cleaning supplies you need. Be proactive and stock up on all the necessary cleaning supplies we detailed previously for your inventory. Declutter any remaining waste on your premises and ensure your janitorial team has the cleaning products they need to keep your building spotless. As a result, you'll be able to maintain a fresh image for your commercial space and leave great impressions on people that come in and out.
Contact Busy Bee Sanitary Supplies today to purchase all the cleaning products and equipment needed to help you kick-start your spring-cleaning. Explore our inventory now to learn more about the products we offer.